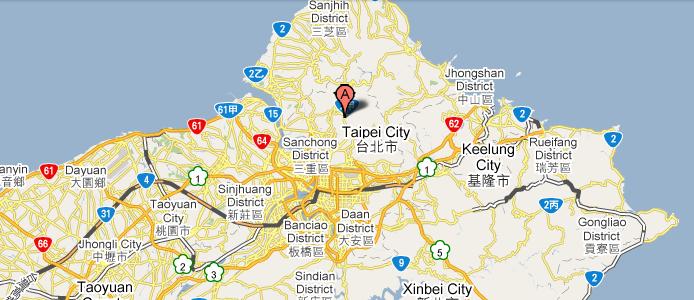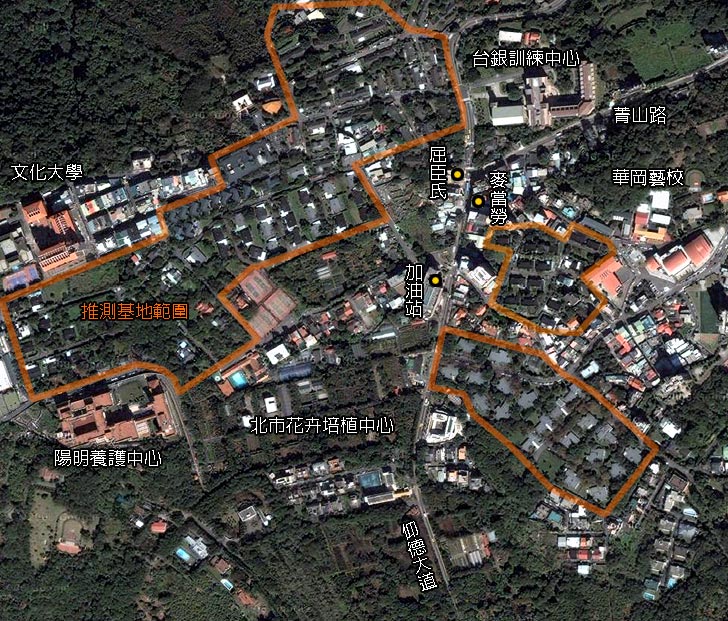 Shanzaihou used to be rice paddies, but in order to accommodate MAAG's plan to build housing, the authorities of Yangmingshan obtained the farmers' land. In 1953, construction began. The American housing was divided into zones A,B,C,D,E,F,G and H. The size of the homes varied by district, which were divided based on rank and function. The appearance of the houses vary, therefore, in their configuration and arrangement. Districts A and B, which were located across from the mountain park on Hu Shan Road, have already been demolished; Districts C through H were spread around close to Shanzaihou. District D on Zhongren Road has already been demolished, and replaced with two to three-story villas. District E on Heping Road has already been demolished to build a training center for the Bank of Taiwan. The following gives an introduction the remaining five types of districts.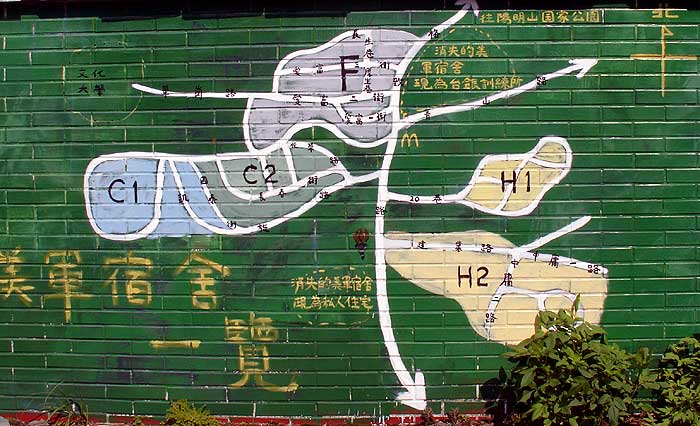 District F: The district encompasses Ai Fu Roads One, Two and Three. The homes here were constructed from hollow bricks and white cement. The double sloping roofs and their tiles were also built from cement. The gaps between the hollow bricks were used as dividers between the homes. The window frames were made from wood, and the windowsills were built in a flat arch style.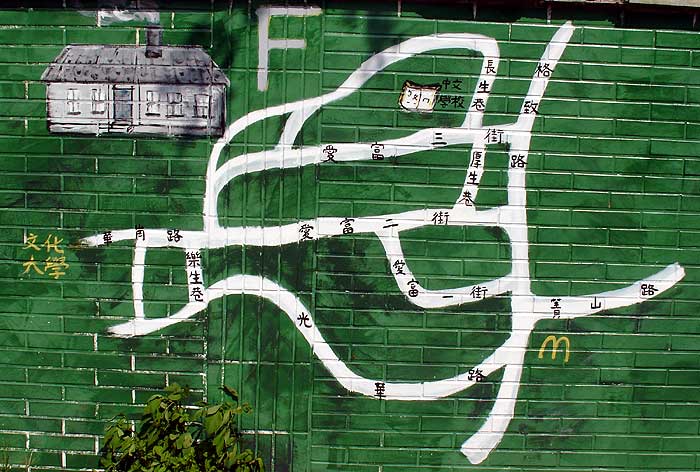 District C-1: The wooden housing on Kai Xuan Road and Cathay Road were designed by the architect Shen Haigo. They are a type of single family home. The outside is built from wood and the interior is built from hollow bricks for walls. The roof had two slopes. The multi-level structures all use black bricks, which make the roofs very lively. District C-2: Near Guang Hua Road and Kai Xuan Road Lane 61, the housing here is built from iron, concrete and hollow bricks. The outer walls are made from washed grey stone and red bricks. They are bright and easily recognizable. Currently, the homes in District C on Guang Hua Road are rented by the AIT. Although there are gates in front of them, it is not prohibited for people to walk past them. On Chang Chun Road there is a long grass field and children's playground, a typical example of the appearance of American suburban public space.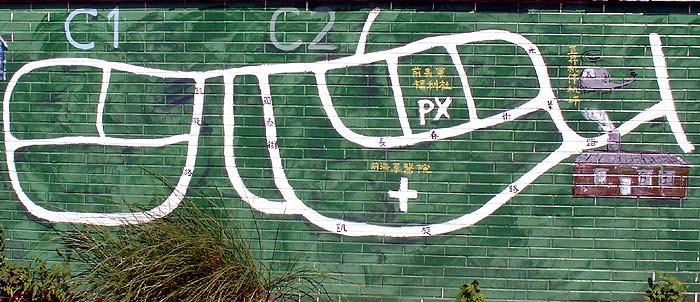 District H-1: Mainly located near Gezhi Road Lane 20, the biggest distinction of these houses from other districts is that they are two-story duplexes. The appearance of the outside walls are also rare, made of hollow bricks , and using washed stone to separate them. The duplexes use red bricks as a decorative features and there is a large exposed chimney for each house in the duplex, which are also a decorative feature.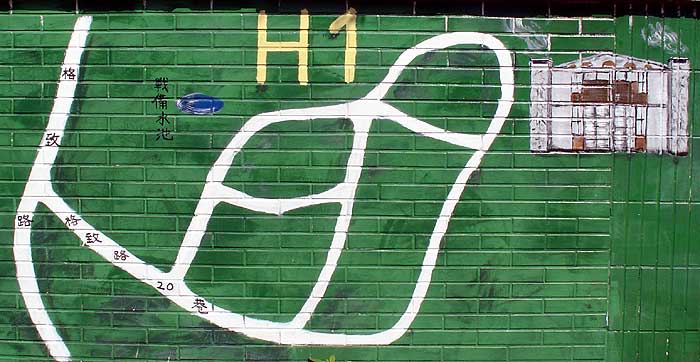 District H-2: Located near Jian Ye Road, Zhong Yong First and Second Road, these flat-roofed houses are built in mainstream 1950-1960 style.Their geometric walls and large open windows are their special features. Among the homes on Zhongyong Second Road is housing for high ranking officials of AIT, guarded 24 hours of day by a guard in a gaurdpost. Regular people cannot casually enter.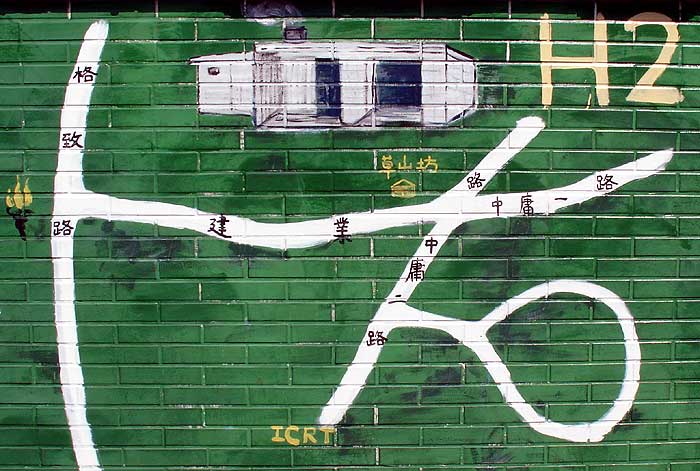 ---