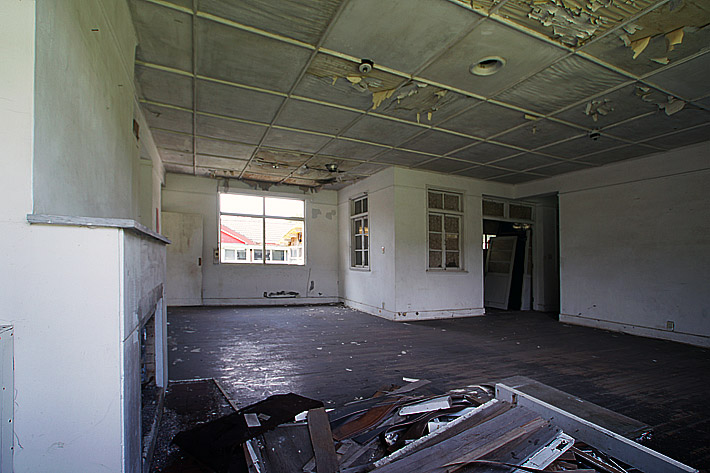 Yangmingshan=Taipei's Jingtu (Pure Land)! This is an excellent synonym for Yangmingshan.
She blooms four different seasons of beauty, unique and intriguing. Around the mountain billows small plumes of sulfuric gas, representing its volcanic geology. The fertile land supports abundant species. She also continues to quietly include the latest species to arrive, humans.
We use all kinds of ways to toss around the land, and continue to expel species from their original habitats, taking every piece of land as king. To her, we have greedy desire. This area of pure land has original Taiwan cypress wood houses that are half a century old,houses that have witnessed Taiwan since the 1950s. They cover innumerable beautiful stories that are waiting for us to explore and understand. Furthermore, these houses have gradually been covered by vines and their appearance has been concealed by time. They are dying. The original species of this place are in an even more precarious position.
We can't let greedy or exclusive hands grab this beautiful land, but must urgently hope to open this sacred veil, and repair the original appearance for the public good, and take an proud old-fashioned attitude to return the place to its former glory, letting people come, feel, and enjoy this natural gift. This will preserve the precious green space that is Taipei's backyard, and preserve irreplaceable historical memories. Already more than a 100 people have helped repair these houses and participating in environmental protection activities. We are really touched. This place still needs your effort. Everyone together can give this beauty to everyone else.  We especially need the support of every one of you.
Click here for more information on how to volunteer.