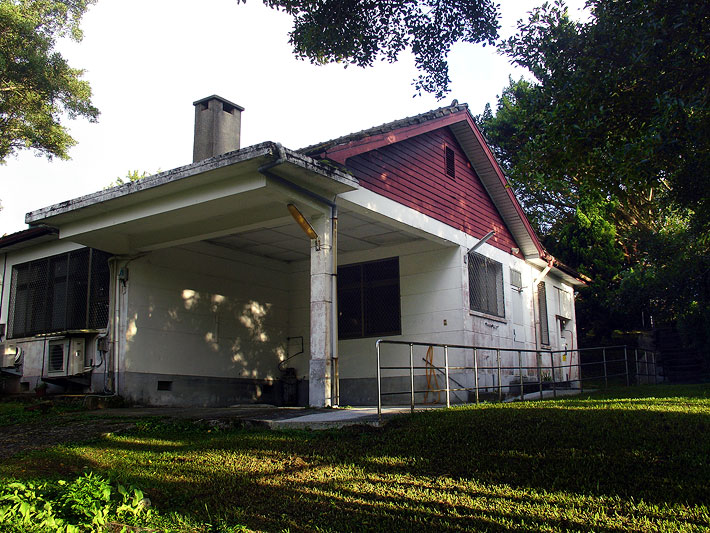 On March 20, 2010, the Bank of Taiwan held a discussion concerning plans for the American military housing complex at Shanzaihou. This site is located in the wealthy area of Yang Ming Shan. The area of this site is more than 57,000 Ping. Preliminary plans involve creating a residential and business district.However, current residents and cultural organizations feel that because attracting business will lead to traffic congestion, the plans are unsuitable. Furthermore, the architecture of these homes have historical and cultural meaning and should be preserved. For this reason, they strongly oppose development.
After the Taipei City Government announced a halt to auctioning, others responded. Chen Qing-Rui, head of the Bank of Taiwan's Real Estate Management Office explains, the 57,000 ping of Shanzaihou will not be auctioned, but the Bank will first professionally collect people's views before starting renewal. Initial plans involve determining what rights the Bank has over the land. Chu Bai-Rui, an architect with Han Ding International Consulting, which has been commissioned by the Bank, explains that they can bring in ideas from the neighborhood, like Eco-homes. Future businesses could be restaurants, guesthouses and villas not going over three stories. He hopes that this place could generate more consumer activity.

"Repair and Reuse"

Residents and Cultural organizations hold divergent opposing views. Lin Yue-Xin, a member of the Shanzaihou Culture and History Workshop says "Land development should not just think of tourism and consumption. It should think of the next generation. If historical sites are destroyed, they won't be seen again". Neighborhood head Huang Yu-Wang says Yangmingshan has lots of schools, and it is not just on weekends and holidays that it gets tourist traffic. It is often congested. If there are plans to develop a tourist district, the traffic will get worse.
Lin You-Li, currently a tenant in an original American military house, says that lots of the homes are not being used, and easily turn into a safety issue, they are also clearly crumbling. The Bank of Taiwan should completely protect these original homes, repair and reuse them.
All rights belong to Apple Daily (2010/3/20)
柯玥寧